The Uruguayan Air Force

Click on the small picture for better quality.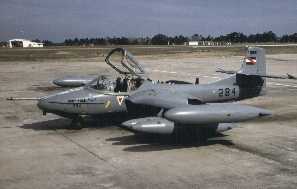 After the retirement of the T-33 the A-37 Dragonfly is the only jet fighter in the Uruguayan Air Force. This one, photographed on the platform of Durazno Air Base is painted in the new grey c/s. Before this all A-37s had a grey/green camo.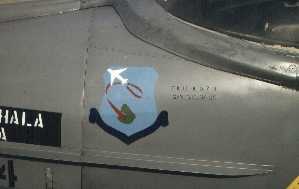 The A-37 Dragonfly is assigned to Grupo de Aviacion 2 Caza, based at Durazno. This base houses the main fighter squadron and attack squadron, equipped with the IA-58 Pucara. Also the PC-7's are based here.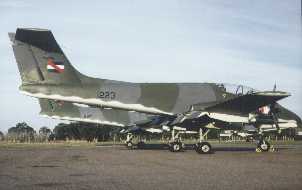 An exotic plane, not used by many Air Forces is the IA-58 Pucara. These planes operate very often from small air strips all over the country. This picture is taken during such an exercise. All Pucaras operated from a small airfield close to the coast. Recently the Pucara squadron was reinforced by the delivery of 2 Pucaras from the Argentine Air Force. In total 8 Pucaras were delivered to the Air Force but at least 1 crashed.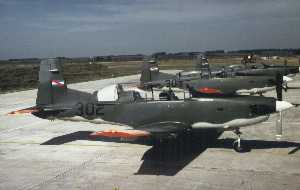 The Uruguayan PC-7s received a very attractive color scheme. In total 6 were delivered and they are used for continued training assets. The 304 crashed on 8-4-94 but the plane was rebuild and delivered again in 1997. It received a new serial 307.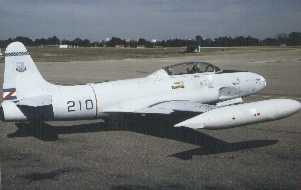 Shortly after this picture was made the Air Force decided to withdrawn the T-33 from use. 7 remaining T-33s (3 white and 4 camo) were put in open storage at Durazno Air Base.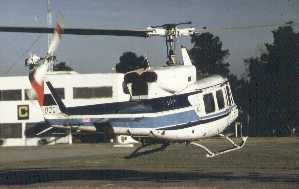 Beside the UH-1 the Bell 212 is the other heli in the Air Force inventory. 2 are in use for many general missions including VIP flights. One of the 212's (serial 031) operates each year for a few months in the Arctic region and received a high viz orange painting.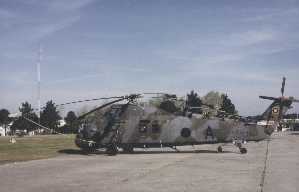 5 Wessex helicopters arrived on August 1997 in Uruguay. Before this the belonged to the RAF squadron based in Hong Kong. After the travel by boat the helicopters were rebuild in the harbor and flew to Carrasco Air Base. Shortly after this picture the planes received the Uruguayan Air Force colors. These 5 still had the British serials but the Roundel and the word Royal were removed.



Back to the main page